About
MaxiJet is a device capable of removing particles, washing gaseous contaminants and cooling gases.
The equipment can be divided into three stages:
Reverse jet;

Packed bed;

Mist eliminator.
The steps depend on the need for the process.
Reverse Jet
The reverse jet consists of 1 or 2 jets in countercurrent with the process gas in the inlet duct of the equipment. Desired by the high flow of liquid inserted by the jet (s), a region of strong turbulence ("foam" zone) is created, which allows the collection of particulate material and the adiabatic cooling of the gas stream with high efficiency.
The liquid is in circulation, requiring only a replacement of the flow of evaporated water, this circulation system is capable of operating with up to 15% of suspended solids.
How's it works?
The adiabatic cooling that occurs in the inlet duct, lowers the temperature of the gas stream to values ​​that allow the vessel and internals to be made of plastic material.
While the inlet duct material is metal alloys depending on the temperature and composition of the process gas.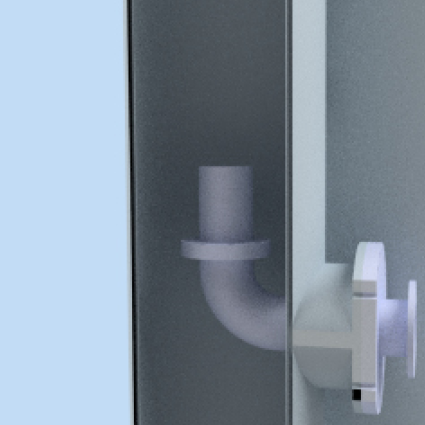 Features
Mist Removal
Removal of entrained drops